Is it possible for a motorcycle to ride alone?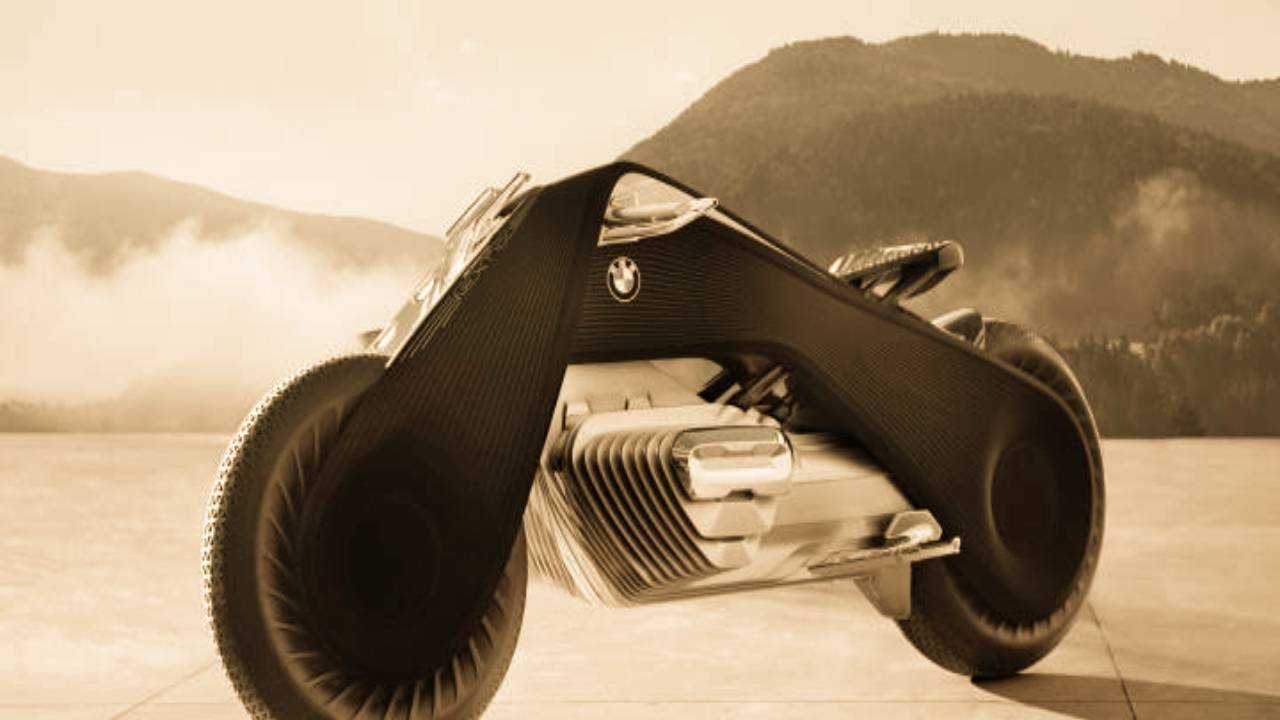 Canadian engineer Charles Bombardier – founder of the NGO Imaginactive – has a purpose in life: to have ideas. A few years ago he envisioned a new vehicle for urban mobility. It was a closed and autonomous cabin with two wheels, and therefore with a certain motorcycle look, in which two passengers could travel face to face without worrying about city traffic.
He named his invention Cyclotron and shaped it with the help of industrial designer Ashish Thulkar of the Indian Institute of Science. When it presented it in 2016, Bombardier recognized that it had been inspired by the Lit Motors C1, a rare hybrid with something more of a motorcycle than a car whose gyroscopic system kept it stable at all times, a fundamental detail for an autonomous motorcycle. Like any other Bombardier design, which does not patent Imaginactive creations, the Cyclotron is waiting for someone to ever decide to develop it. If one day there is an autonomous two-wheeler, it will be that or similar.
The rest is smoke. "Motorcycles will never travel autonomously, it doesn't make sense." The words of the CEO of BMW Motorrad, Markus Schramm, in an interview in May in Forbes do not deny, however, that there is a determined investigation – not very abundant, it is also true – in the field of self-piloted motorcycles.
Automatic braking control
This is demonstrated by the latest breakthrough from the German firm, which brings Active Cruise Control (ACC) to the world of two wheels. This technology to assist the rider, already widespread among cars, will work in the same way on motorcycles: the system automatically regulates the speed when the distance with the vehicle in front is reduced and maintains the distance defined by the rider. In addition, ACC automatically slows down when cornering – if necessary – and regulates acceleration and braking based on lean angle so as not to unsettle the rider.
The road to certain levels of automatic driving is still long on motorcycles: the technology, developed together with Bosch, only recognizes moving vehicles, so it does not act, for example, when the motorcycle reaches a red light with stopped cars. The research, however, has significant achievements, such as Honda's Riding Assist nanotechnology, which keeps the bike in balance and is able to carry it by itself from the garage to the street, for example.
In 2016, BMW turned 100 years old and the motorcycle of the year 2116 was removed from the hat. A beautiful aesthetic exercise and ideological step: the model could be driven without a helmet, but it would not be autonomous. To guarantee safety, the BMW Motorrad Vision Next 100 had a self-balancing system, similar to that of Honda and present in any future motorcycle project, and also a system called FlexFrame that allows the frame to be twisted in the direction in which the rider turn the handlebar.
Shortly thereafter, it unveiled at CES 2019 – the great technology fair in Las Vegas – a "research and test vehicle" (built on an R1200GS) capable of starting, accelerating, braking, cornering and getting back into place. It was not an autonomous motorcycle, but a two-wheeled laboratory that serves to better understand driving and create technologies that help the rider to perform certain maneuvers, especially in risky circumstances.
The brands are in fact pointing towards artificial intelligence and, above all, towards connectivity. The Yamaha Motoroid prototype integrates among its functions the possibility of following its owner and fetching him when needed, but also of communicating with the infrastructures to get the best routes. "Being connected will be an urgent requirement for all motorcycle segments. This will improve safety and ensure that this activity is future-proof, "says Schramm. Pure driving will remain human. Meanwhile, Bombardier's idea remains, for the moment, in the fragile terrain of ideas.